Since the start of the 2019 season, the Edmonton Elks have added more names to the Wall of Honor.
Before Saturday's game against the Saskatchewan Roughriders, the Edmonton Oilers honored Jim Germany, Ed Jones, and Joe Hollimon.
These three players were crucial to a club that won five consecutive Grey Cups. Here are some more names to keep an eye on as the Elks continue to seek new members.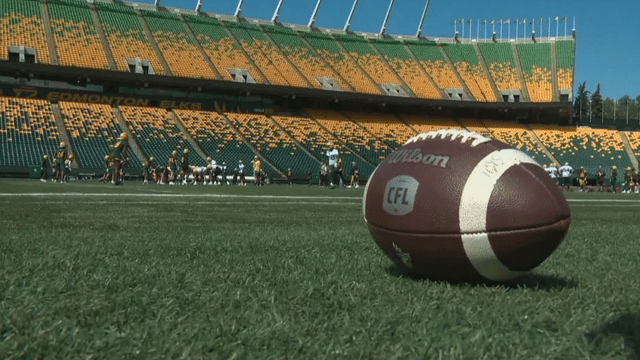 REC Ed Hervey (1999-2006)
Player number 81 was a dependable catcher for the green and gold.
Hervey has twice won the Grey Cup and been named to the West all-star team. He caught 77 passes for 1,448 yards and scored 12 times in 2001.
Off the field, he was a significant reason Edmonton moved from 4-14 in 2013 to 10+ wins the next two seasons and a Grey Cup victory.
QB Damon Allen (1985-88, 1993-94)
Damon Allen's name will be removed from Commonwealth Stadium's Wall of Honor after 2022. It is preferable to begin early rather than late.
Allen threw for 76 touchdowns in six seasons and was awarded MVP twice. He also guided his squad to two Grey Cup victories. In terms of yards passed and yards rushed, he ranks third among Edmonton quarterbacks.
Allen played in the Canadian Football League for 23 years, winning numerous trophies and awards along the way. There should be a night to commemorate his tenure at Commonwealth Stadium, as well as a plaque inside the stadium.
REC Fred Stamps (2006-14)
Stamps, although signing a one-day contract with the Edmonton Football Club and leaving the squad in 2019, deserves one final tribute.
The Stampeders of Edmonton have had five straight seasons with more than 1,000 yards and 49 touchdowns. From 2009 to 2013, he was an all-star for the West Division, and he had the third most receptions in team history.
Despite the fact that Stamps played his final game for the Montreal Alouettes, he is still remembered as a tremendous football player in Edmonton.
DL Jed Roberts (1990-2002)
Jed Roberts is possibly the most well-known former Elks member. It's difficult to ignore him and his noise while watching the game. He was excellent while he was on stage.
Roberts was a key member of Edmonton's Grey Cup team in 1993 and the finest Canadian-born player at his position.
During his 13 years with Edmonton's special teams, he made 163 tackles, good for fourth in CFL history. Roberts holds the regular-season and postseason record for most special teams tackles in a single game.
QB Michael Reilly (2013-18)
Only time will tell when Reilly will be put to the Wall of Honor.
Reilly has guided Edmonton to three consecutive CFL passing yardage championships and the Grey Cup in 2015. In 2017, he was named the league's best player. When passing, he is fifth in completions and third in yards and touchdowns.
In 2013, Edmonton needed a quarterback, and Reilly stepped up. Since then, he has established himself as one of the team's most dependable and tough quarterbacks.
Also Read: Grey Cup 2022 Date, Start Time, Location & Tickets